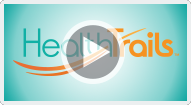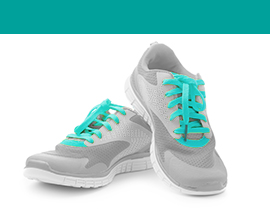 What is HealthTrails?
HealthTrails is a wellness program that draws on the excitement of seeing and learning about new places and people by tracing famous trails around the world.
How does it work?
Each time you record a HealthTrails activity you move along the trail. As you progress, you'll see great images and vivid descriptions of that location as if you're right there. It's a fun, effective way to track health habits because you actually see your progress each time you record an activity.
What is the program goal?
Your goal is to travel 300+ virtual miles along the trails — you have 6 to choose from (with distances of 148-414 miles). If you record at least 6,000 steps a day/4 days a week, drink 5 8-ounce glasses of water a day/4 days a week, and perform 1 act of kindness a day/5 days a week, you'll reach 300 miles easily. And you can add to your mileage by taking the daily Tip Test. Aim for at least 50 miles a week to achieve the goal in 6 weeks.
Who can participate?
All benefit eligible USG employees. HealthTrails gives you several ways to earn mileage and move along each trail. Consistency is rewarded over great athleticism or dramatic changes. Simple, everyday healthy habits produce the greatest benefits — and the most success in HealthTrails.
How does the team competition work?
The goal of team participation is to reinforce healthy habits with a fun, friendly competition that emphasizes the overall goals of HealthTrails. The team competition runs Monday, March 20 to Sunday, April 30; to have your activity count toward your team's score, you must log all activity by Wednesday, May 3. After registering, read How It Works on the Team page to learn more.
When does the program start?
Registration opens Wednesday, March 1; you may begin recording Monday, March 20. All teams must be formed by Monday, April 3. The team competition will end on Sunday, April 30, but you may update activity until the team scores freeze on Wednesday, May 3.